A Mission of Hope For Children – Jomalig Island
Posted on: February 20, 2023
---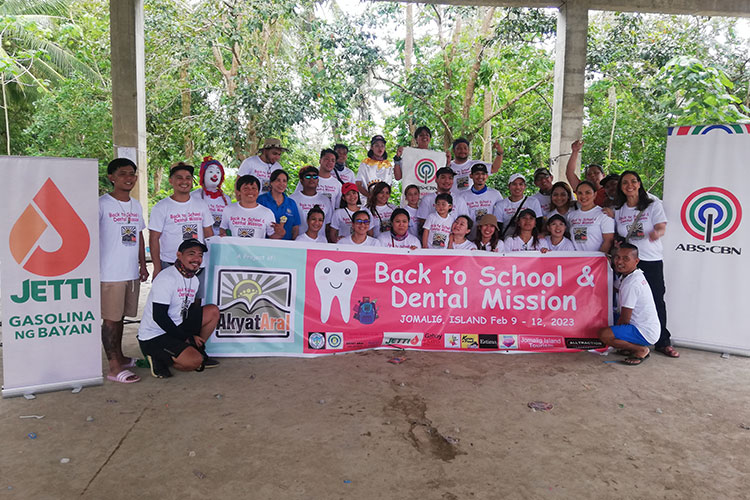 JETTI PETROLEUM engaged in another Corporate Social Responsibility (CSR) via AKYAT ARAL. Headed by Mr, Albert Atienza, Akyat Aral is a non-profit organization born with a purpose. Operating since 2010, the group is composed of different individuals with a common goal – to HELP.

Akyat Aral Org initiated another breakthrough mission by going to Jomalig Island. A 5th class municipality in the province of Quezon with roughly 7, 667 people headed by Mayor Nelmar Sarmienta. The good mayor provided the team with support in terms of area security, accommodation and mobilization. Jomalig is an island municipality located southeast of Polillo Islands in Quezon. It is most known for its golden sand and turquoise beach waters which makes it a favorite destination among local and foreign tourists. Apart from tourism, the island also thrives in agriculture (coconut farms and root crops).
THE PROGRAM — The Back to School & Dental Mission is a direct collaboration of Akyat Aral and the Las Pinas Dental Doctors Inner Wheel Club. Founder / President Albert Atienza were supported by the Las Pinas Innerwheel Club & Environs President Myrna Tabirao with the help of JOMALIG LGU (Rural Health Unit) and TOURISM Office.

Held inside Jomalig covered court, the 7-hour program was a fun-filled offering from a group of talented volunteers who offer a FREE Haircut, FREE Zumba, Storytelling, Dental Cleaning, Hair Treatment (Lice Alis) and a GIFT Giving that surprise the Jomalig parents & kids within the 5 participating Barangays.
HIGHLIGHT of the program was the Dental Mission which was conducted by the Innerwheel Dental Team composed of Dr. Larissa Rilera, Dr. Analie Bolinao, Dr. Vivian Garcia Caintic and Dr. Joy Christine Villacorta with hands-on support from Nurse Donney Descalsota, Lynn Fontanilla and Szarmaine Soriano. A total of 150 lucky dental patients were given special treatments from these Zumba-active Doctors for FREE.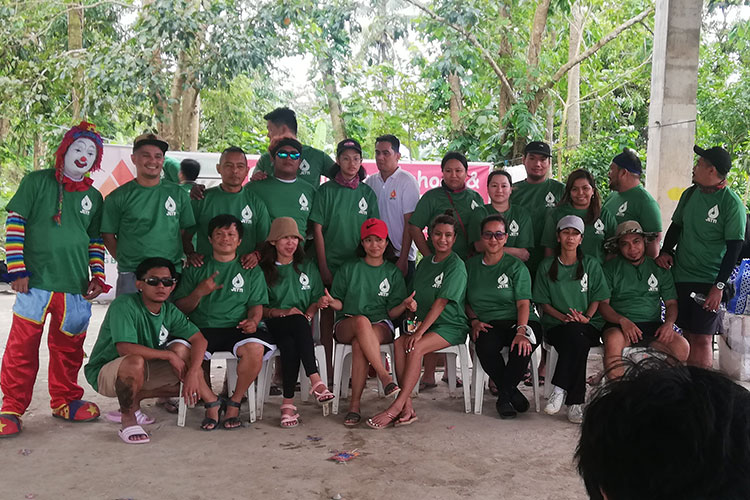 THE SUPPORT — JETTI Petroleum, Inc. who fueled the event was also with ABS-CBN Foundation and ABS-CBN / NEWS & PUBLIC SERVICE AFFAIRS headed by Segment Producer Buds Sayong.
Jetti Petroleum – Integrated Marketing joins the team of Akyat Aral in Jomalig Island and personally deliver the services as one of the volunteers. Jetti also provided a simple shirt as part of the giveaway. The 5 – hour land trip was fueled by Jetti Petroleum in transporting the volunteers and items to be donated.
---