Jettizen Wins Miss Bacolod Masskara Crown!
Posted on: October 31, 2022
---
Bacolod City, PH – The Miss Bacolod Masskara pageant has come to its last leg of the competition which is the Coronation Night held October 19, 2022 at University of St. La Salle Coliseum in Bacolod City. The Jetti Petroleum, Inc.'s Special Awardee and Brand Ambassadress, Janine Gelera captures the title of the Miss Bacolod Masskara – World.
Janine Gelera was Candidate #14 in the said pageant; she did stunning performances through her graceful pasarela walks during the Swimsuit and Evening Gown Competition. The Guest Judges chose her as one of the Top 5 Finalists. She also captured the hearts of the Judges and Bacolodnons through her winning answer in the Final Q&A portion round:
Q: Much like the rest of the country, the people of Bacolod have gone so much this pandemic including losing businesses… Should the City of Smiles smile through all of these?

A: "The Masskara Festival is known to be the symbolism of hope & resilience of Bacolodnons. And so I believe that throughout of the impediments we have faced us Bacolodnons … I believe that we still remain steadfast and rose above these adversities and stay strong, and through these I can be a harbinger of hope, champion of advocacies and of course spark the change to every Bacolodnons …"
Three (3) Crowns and Titles such as Miss Bacolod Masskara – Universe, Miss Bacolod Masskara – World and Miss Bacolod Masskara – International were given during the crowning moment, while the two (2) ladies were also named 2nd and 1st Runners-up.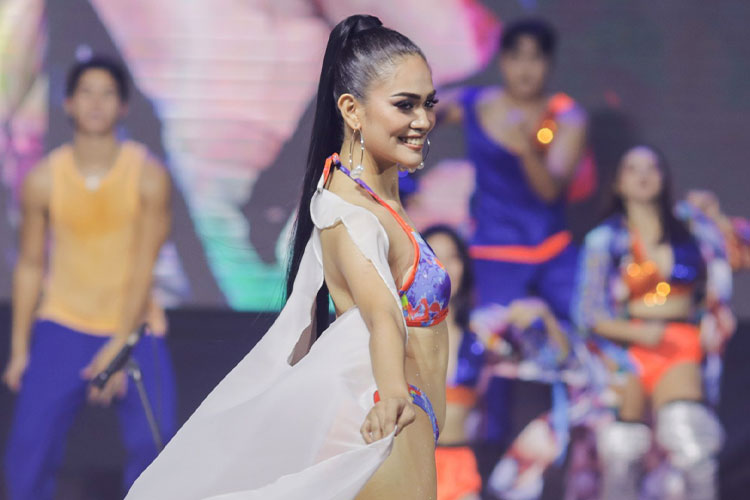 Janine also won Best in Festival Costume Design Award after the Evening Gown Competition. She was also awarded as Miss Jetti Petroleum, Inc. in the Miss Bacolod Masskara – Corporate Awards Day held October 07, 2022. She is a 21-year old from University of St. La Salle and advocate of HIV/AIDS Awareness. She will represent Bacolod City in the Miss World Philippines pageant in 2023.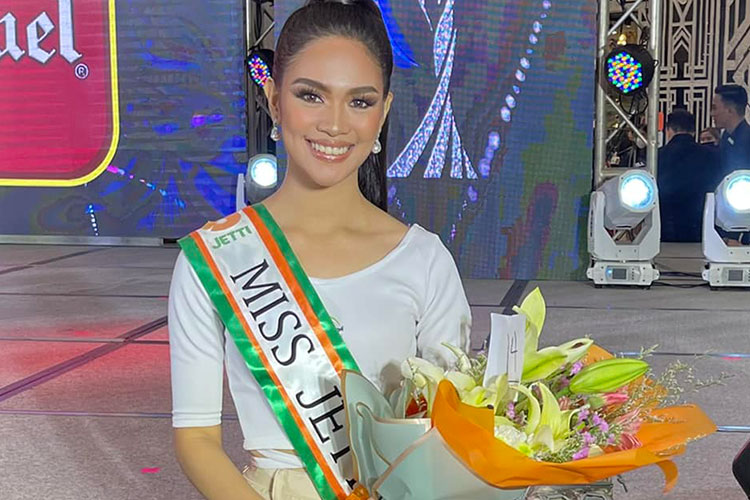 The Miss Bacolod Masskara Festival was hosted by two (2) Miss Universe Philippines 2020 Runners-up, Billie Hakenson and Pauline Amelinckx. The Guest Judges are Celeste Cortesi – Miss Universe Philippines 2022, Tracy Maureen Perez – Miss World Philippines 2021, Hannah Arnold – Bb. Pilipinas International 2021, Cary Santiago – PH National Costume Designer, and Grand Winners of Ginoong Pilipinas & Mr. National Universe PH, and Jim Ryan Ros – Aces & Queens Business Development Manager.
Stay tuned for more highlights in this year's Masskara Festival: Balik Yuhum 2022 by following our official Facebook and Instagram Page.
---