Kalibo Sto.Nino Ati-Atihan 2023 – Experience the Culture
Posted on: January 20, 2023
---
KALIBO, Aklan – 100 percent Filipino ownership Jetti Petroleum Incorporated has empowers the Kalibo Sto. Nino Ati-atihan Festival 2023 by supporting various events and help boosts the conduct of this years' revelry.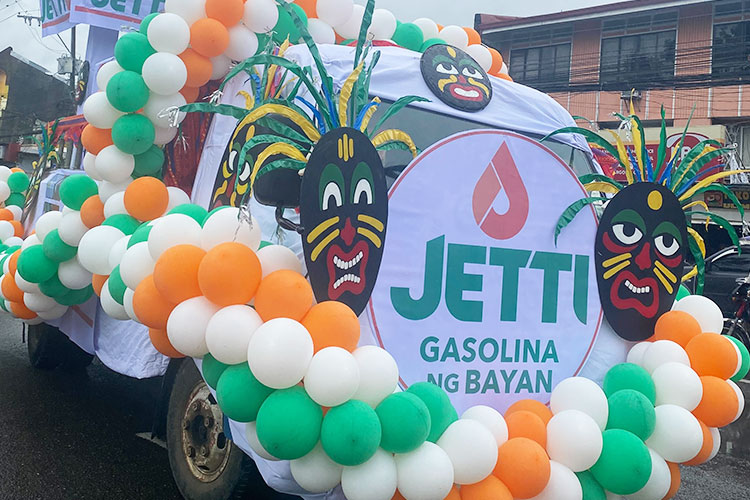 Jetti Petroleum Inc. is a 100% Filipino-owned independent oil company committed in providing fair-priced and high-quality petroleum products. Since its debut in 1998 as a supplier of fuels to industrial firms and transport terminals, Jetti has expanded its services to include retailing.
Mr. Wayne Buenjemia, Retail Business Counselor for Panay Island said that this is Jetti's way of giving back to the people of Panay Island supporting their traditions and culture. "The island of Panay has already 14 gasoline stations and we will be expanding this year. We are looking up to opening of five more gasoline station this year," he said..

The Kalibo Ati-atihan Festival is considered as the Mother of Philippine Festivals giving inspiration to the birth of various street dancing in the country. Jetti Petroleum, Inc joined the Nego Parada, one of the highlights of the festivity together with Kalibo's top corporate partners like Tanduay, Palawan Pawnshop, Philippines Airlines, Solane etc.
---